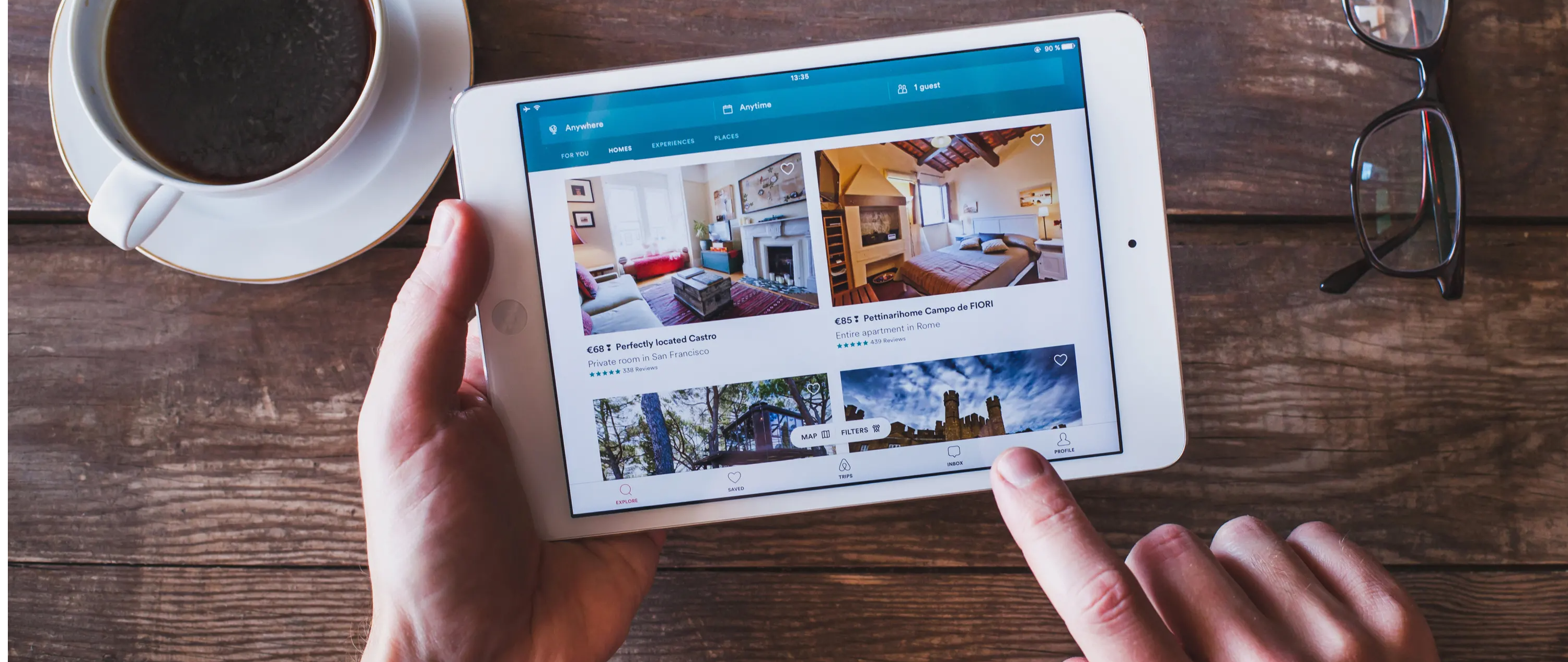 Make your rental a "vacay must-stay" with these easy decor ideas!
With over 10 million vacation rentals across 80,000 cities worldwide,* how do you make your property stand out?

We'll give you a few of our favorite ways to use decor to make your property shine.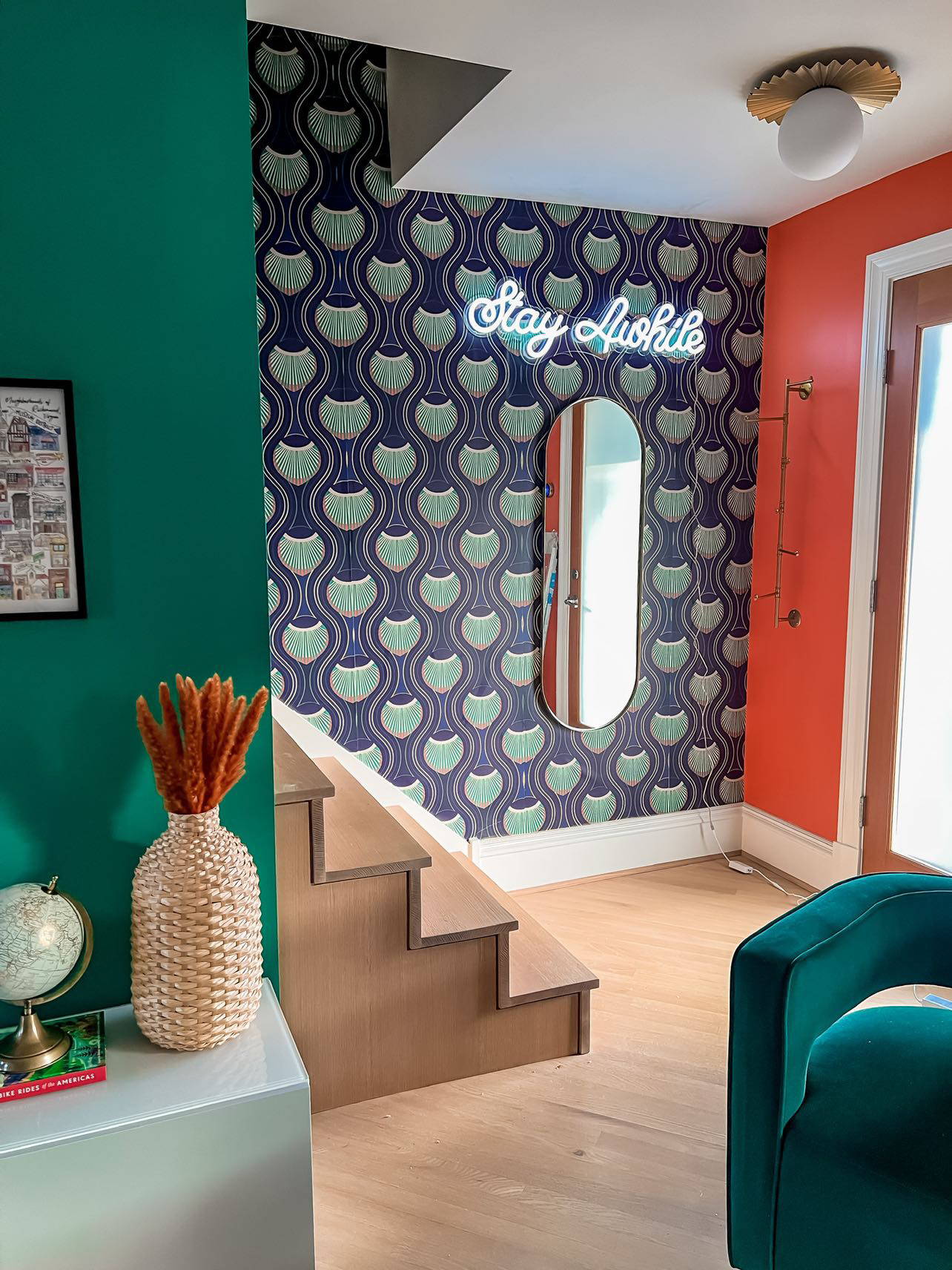 Here's a way to make your vacation home rental memorable by using neon and wallpaper in HomeAwayRva in Richmond, Virginia.
People are scrolling through 100s of airbnb listings a day. What makes yours so special, and why should they click through? We know an attention grabbing photo will make them click, and, more often than not, it's simply a well designed focal point, or the stunning view -- not a blueprint, or the working amenities. People are looking for an experience. But a custom neon sign isn't just a stylish addition to your rental - it can also be a powerful marketing tool. By creating a memorable and recognizable symbol of your brand, you can increase your listing's visibility and attract more potential guests. Plus, a neon sign is a highly shareable and Instagram-worthy feature that can generate free marketing and positive reviews from satisfied guests.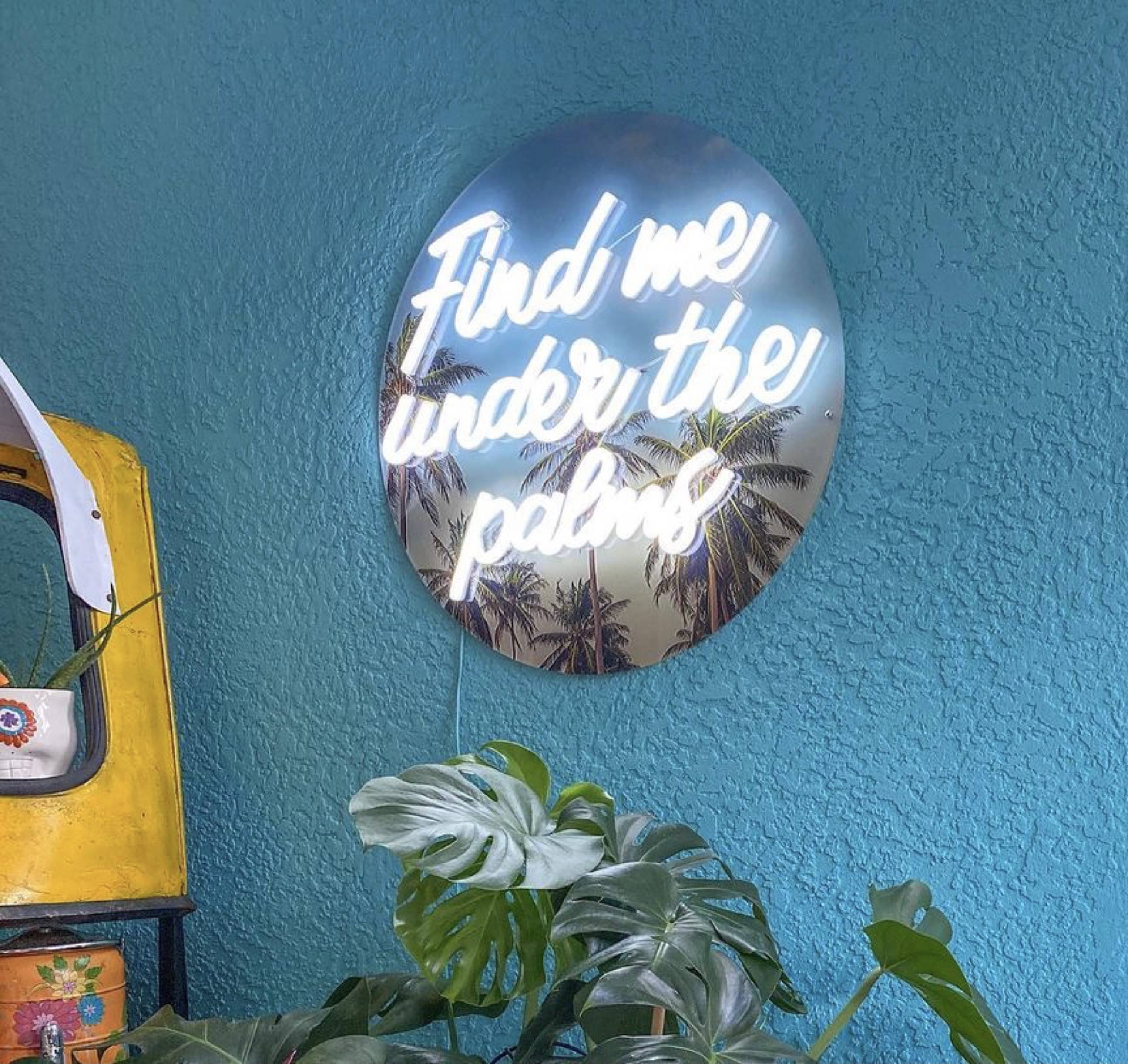 An eye-catching focal point makes your listing pop!
While it's a must to have a captivating headline and description of your property, nothing has the potential to drive bookings like striking interior and exterior photos. Take that a step further by featuring an eye-catching focal point to make them pop! But why is the interior so important? For starters, it's the first thing your potential guests see when they view your listing. A stylish and well-decorated interior can instantly convey a sense of luxury, comfort, and personality, making your vacation rental more appealing and memorable to potential guests.
Here's a sophisticated way to use LED neon as a focal point above the fireplace in this Palm Spring vacation rental by StayAtMyWay. 
Use your property name to catch their eye
Having your vacation rental's name rendered in brilliant LED neon and hung on a wall by the door or above the fireplace provides yet another way you can stay in guest's memories. This applies to all vacay stays, whether a mountain house aptly named "Bear's Den" or an uptown city studio called Apt 2C.
Give'em something to post about
Okay so attention was grabbed, they booked your place, now it's time to provide an experience they'll want to brag about. Social media is your ticket to more bookings, so whether they're hashtagging, geotagging, or leaving 5 star reviews, you are gaining more exposure and more business. Guests will post fun content from their trip, why not help them get the perfect shot?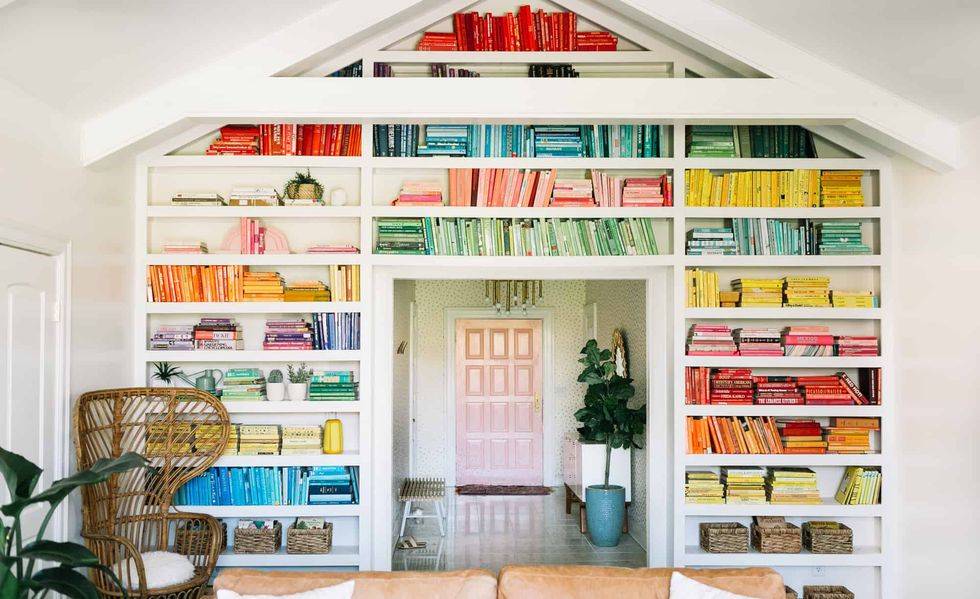 Amber Ulmer makes a beautiful example of making the most of her home's focal with this rainbow book case, House Beautiful.
Nearly everyone loves a great spot for taking selfies, especially on vacation! You'll want to consider how the focal point looks when your guests are taking a group photo or selfies for the gram. Don't hesitate to highlight the photo-op within your AirBnB listing and in your photo gallery!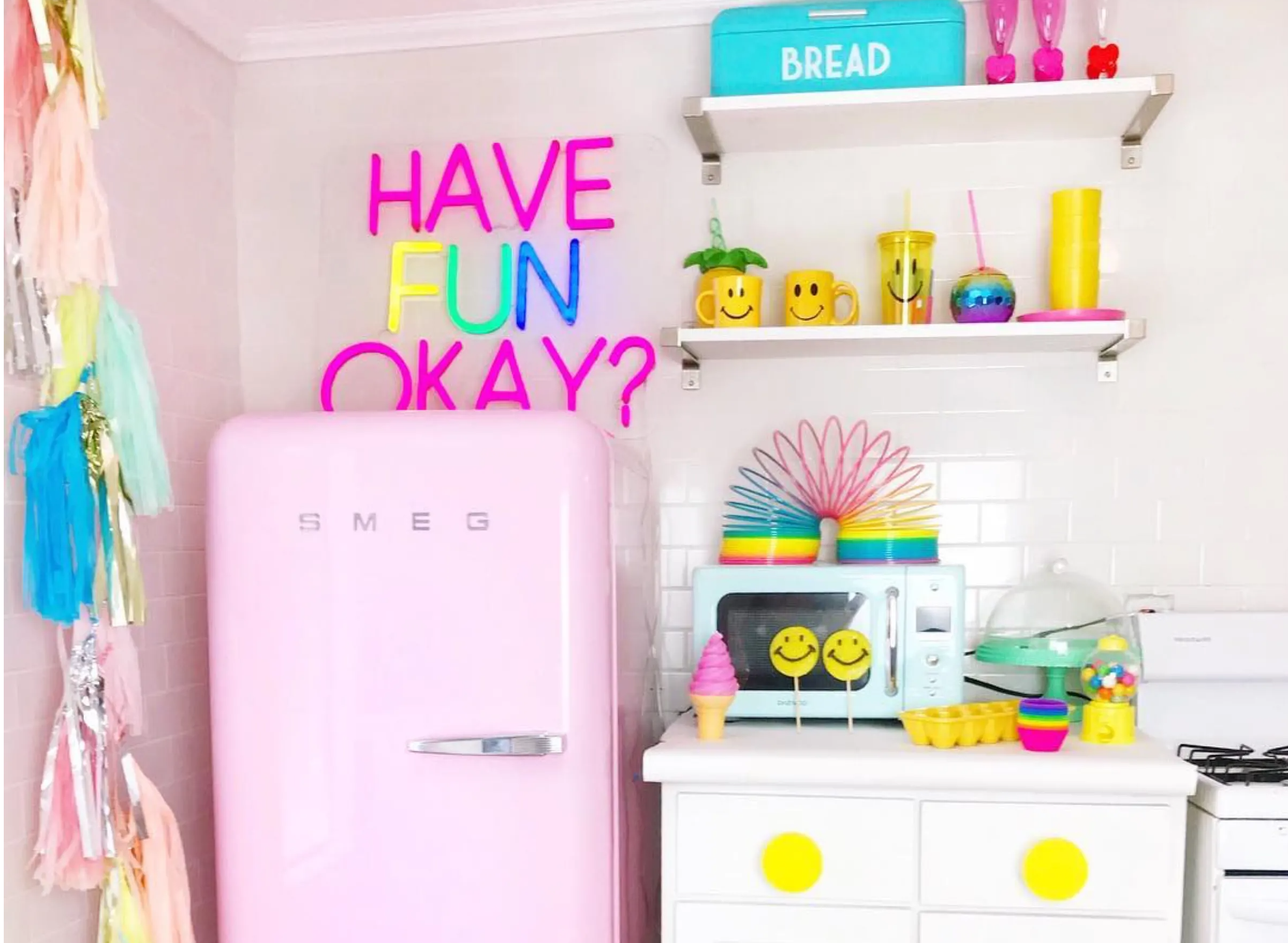 Make your rental lots of fun attention grabber
Prime spots for stories, reels and TikToks, the kitchen and bathrooms offer great possibilities for fun eye candy, such as a custom LED neon sign that sends a funny or inspiring message like the one shown above. Kitchens are also where people tend to gather and hang out -- it's where they'll spend a large portion of their stay. So, amp it up! See our beach collection of led neon designs ideal for a coastal home focal points or our adventure collection for your mountain or lake house to bring the adventurous spirit into your vacation rental home. 
You just hired the most affordable marketing team
...And it's absolutely free. You're guests have posted and loved their trip-- now enjoy the traction you'll receive from their shared experience. Because of their posts and reviews, you've won trust as the coolest, most welcoming airbnb in the area. An absolute must-stay, and sure to bring repeats.