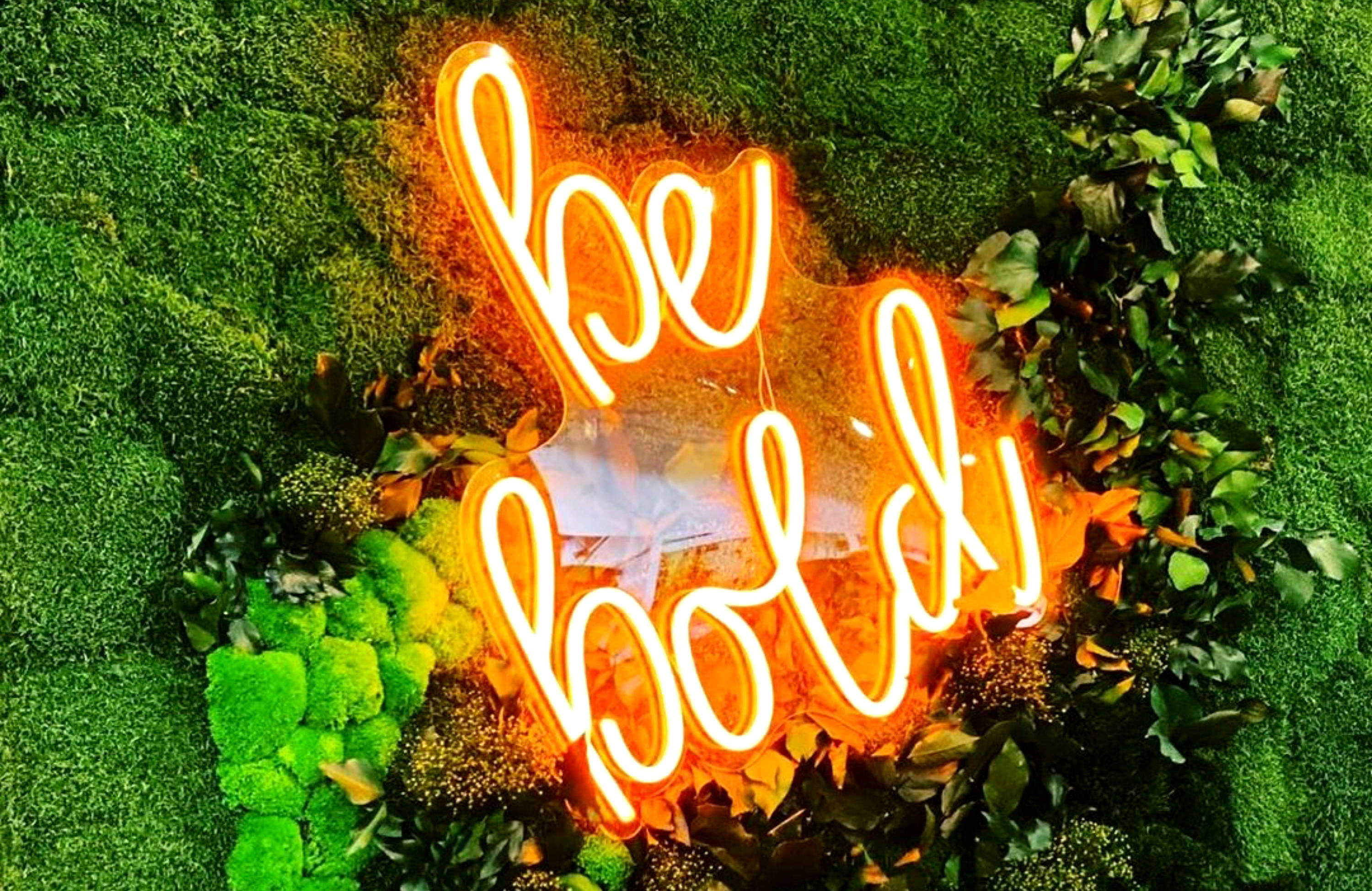 How to Create a Custom Neon Sign
You've decided that you really need a neon sign to finish off your space and you don't want to settle for "off the shelf." You want something custom, made just for you. Well, you're in the right place because we are experts in all things custom neon. So keep reading and you'll be armed with the information you need to design and purchase your own personalized neon sign.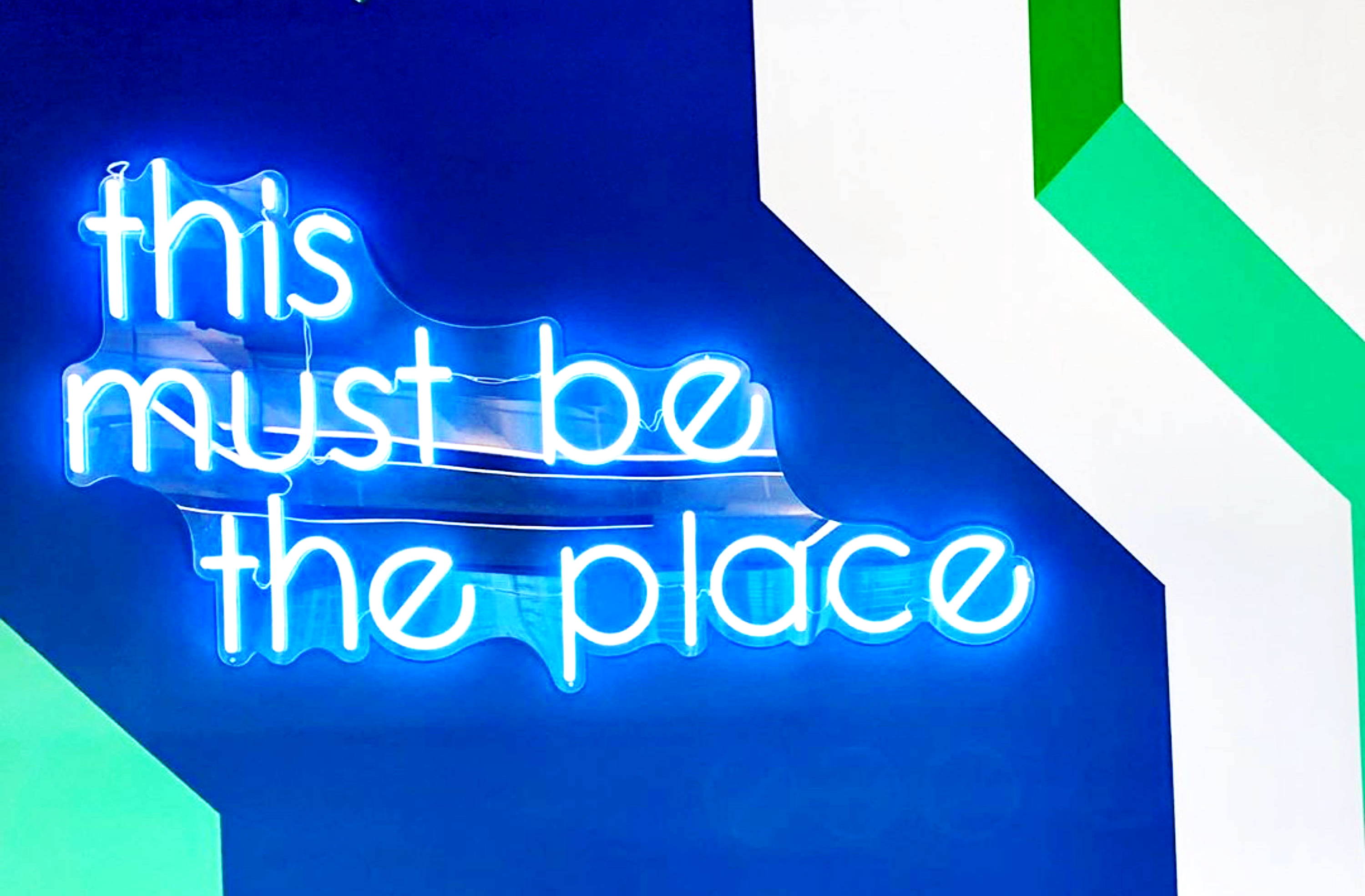 The first thing you will want to decide is whether you want a traditional glass neon or a modern LED neon sign. We would be lying if we weren't a little biased here (we did coin the term "New Neon", after all), but for almost all applications, LED Neon is a safer, more affordable and more environmentally friendly option than traditional glass neon. For a detailed comparison, read our Complete Guide to LED Neon Signs.
This is our job, and we've made it easy.
Designing your sign online
Once you've decided that LED Neon is the way to go (smart choice!) you're ready to start the process. This is a good time to start thinking about what you really want your sign to say and be. What color? Cursive? Modern? How should it be laid out? One line, two lines? So many questions, right?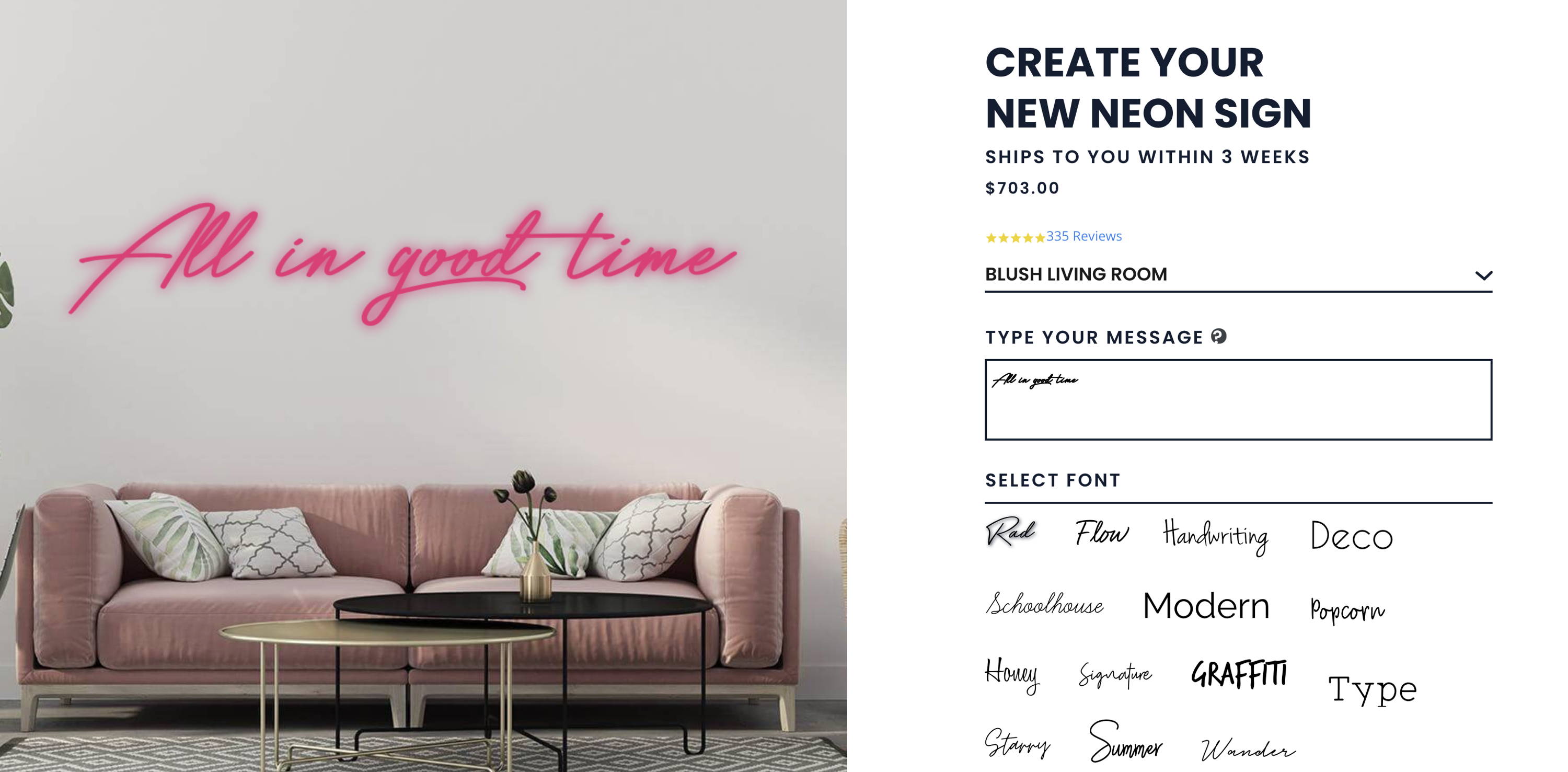 Try it out with our Customizer
We've actually made it super simple for you. Click over to our online sign customizer where you can type in your text, test drive font, color and layout combinations and see your sign in real time on 8 different backdrops. The other advantage to playing around on our customizer is that you can see the price of your sign as you type in the text, so you'll be able to get a good idea of the cost of a custom sign.

One of the key questions that you might have when using our customizer is "Which acrylic cut should I choose?" You have the option to choose kiss cut or contour cut acrylic. With kiss cut signs, the acrylic is cut down around each letter so it gives a really clean look with very little acrylic showing. For contour cut signs, the acrylic is cut around the outer shape of the sign, making it solid and durable. There is no correct answer to the question of which is better. It is truly a matter of preference. If you're not sure, we have many examples of both on our inspiration pages.
If you find what you're looking for using the customizer, you can add it to your cart, make payment and your personalized LED neon sign will ship to you in 3 weeks. Yes, it is that simple!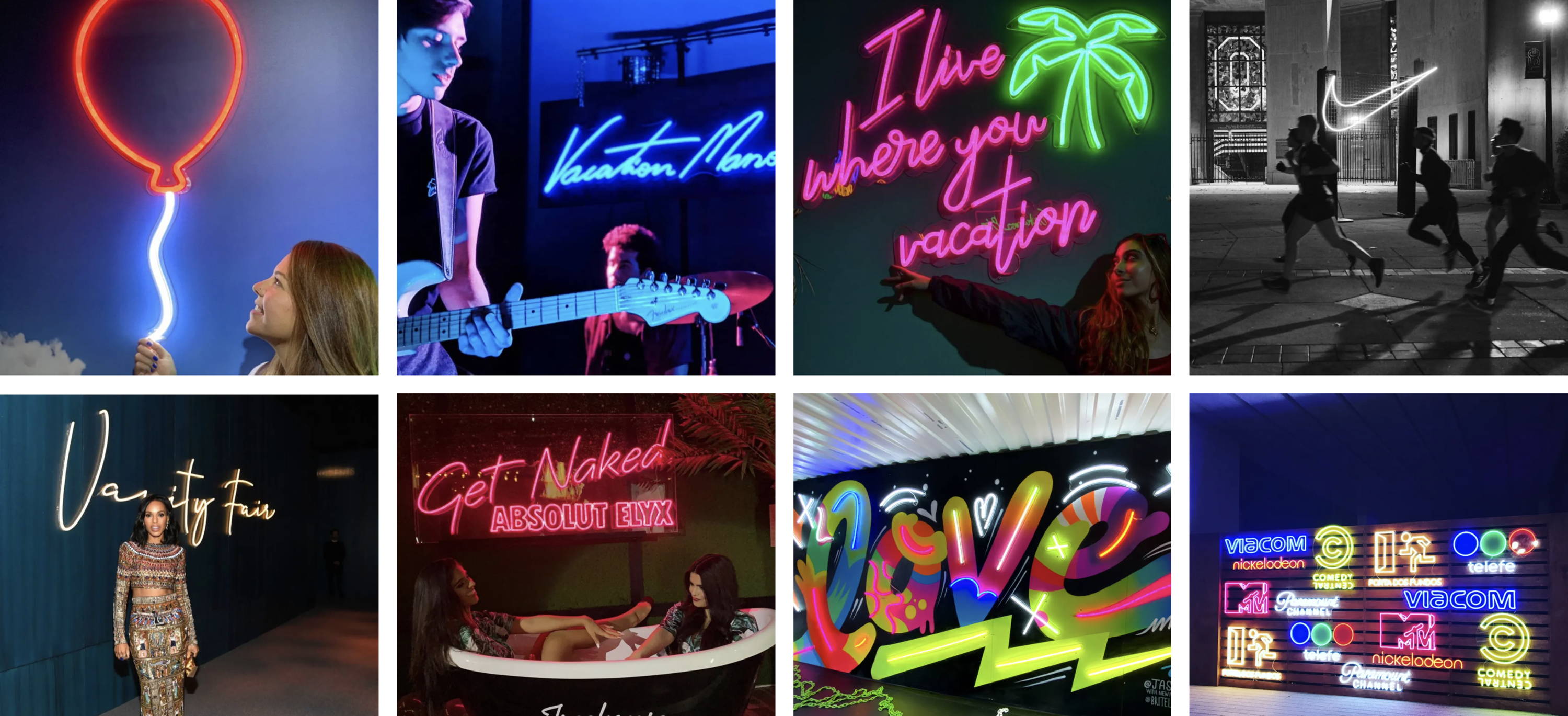 Not quite what you're looking for?
If however, you decide that you want something even more custom than what we offer on our customizer, you can fill out our inquiry form and one of our expert design consultants will be in touch within 24 hours to help make your neon dreams a reality. Any shape, any size, any color combination -- if you can imagine it, we can probably help you create it in new neon.