Make Your ​​Halloween Bright and Colorful With These 6 Ideas!
Halloween doesn't have to be dark and scary if you don't want it to be. You can still give off those spooky vibes with these colorful additions to your décor. Put a spell on your guests and they'll be rethinking traditional Halloween themes, too!
Pumpkins scream Halloween, but who said they all have to be orange? Get out the paint and paint your pumpkins bold colors. You can even add designs, patterns, quotes — whatever you can dream up! From polka dot pumpkins to rainbow pumpkins, there's no limit to what you can create on your pumpkin canvas.
You can even glue colorful pom-poms to your pumpkins for an extra oomph. Take it step further and add glitter to the stems to make the pumpkins sparkle! Your doorstep or mantel will be the talk of the town this Halloween!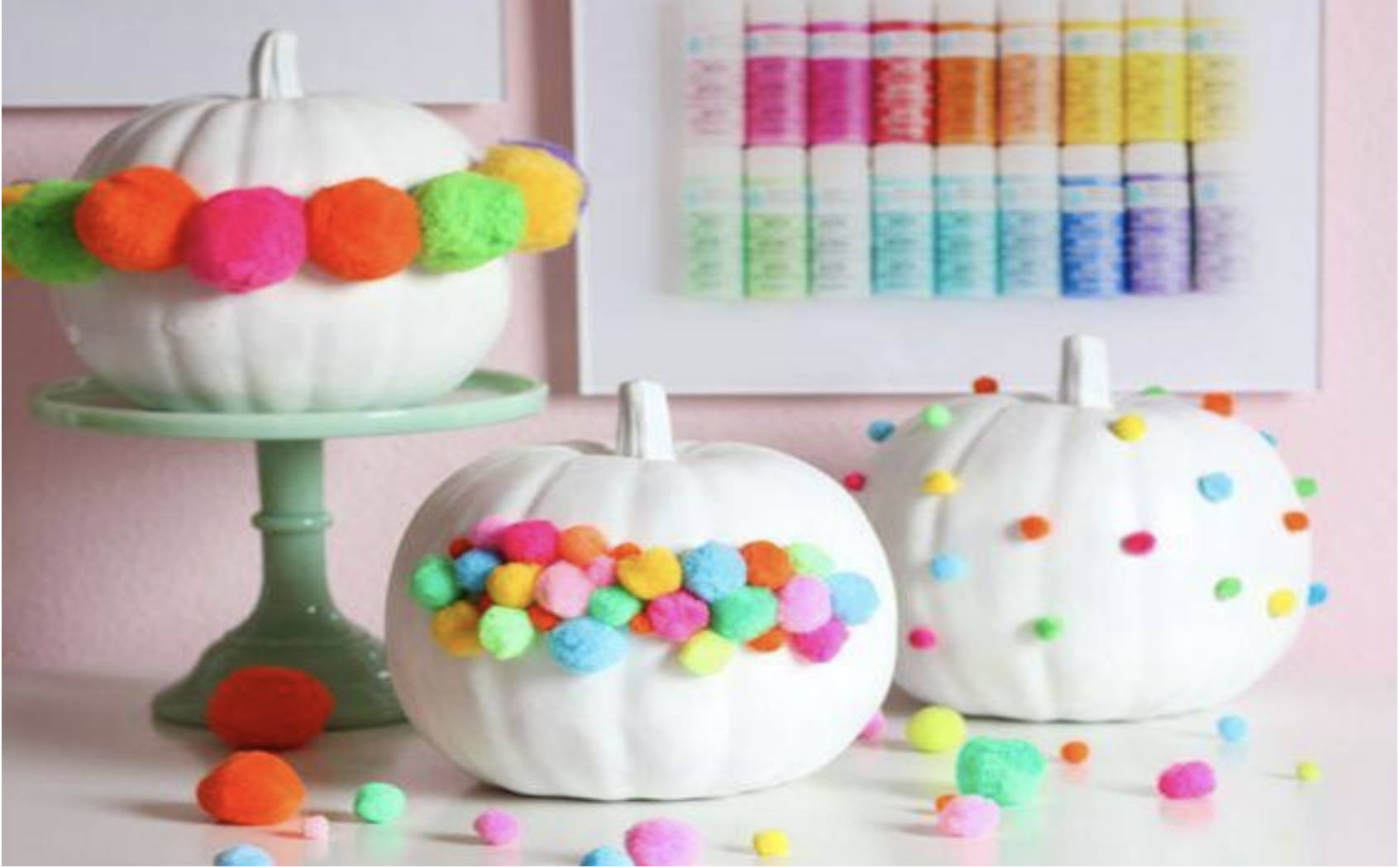 You might have an old Mr. Skeleton hanging around from Halloweens past. Give him new life with some spray paint! Choose 4 or 5 colors and start painting. This is a simple project that will give some color to your Halloween décor — or even make a front porch feature you keep up year-round!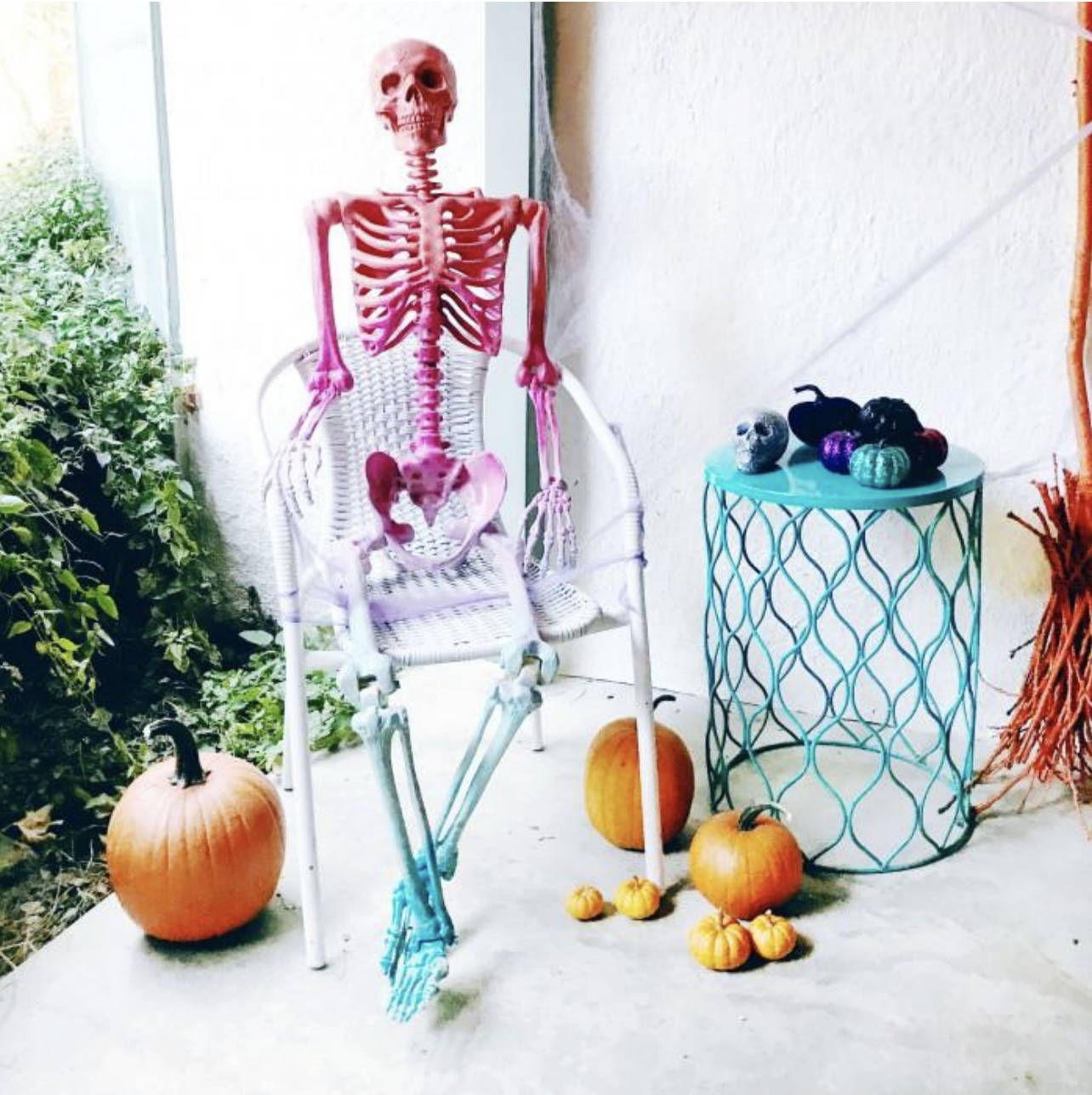 Colorful Halloween Wreaths
While you have the spray paint out, grab some mini gourds and pumpkins (real or fake). You can paint them bold colors and glue them together to create a colorful wreath that will pop on your front door or over your fireplace. You could even match Mr. Skeleton to the wreath so your front porch style is unmistakable from the curb.
Either way, these pops of color at your front door will make everyone smile.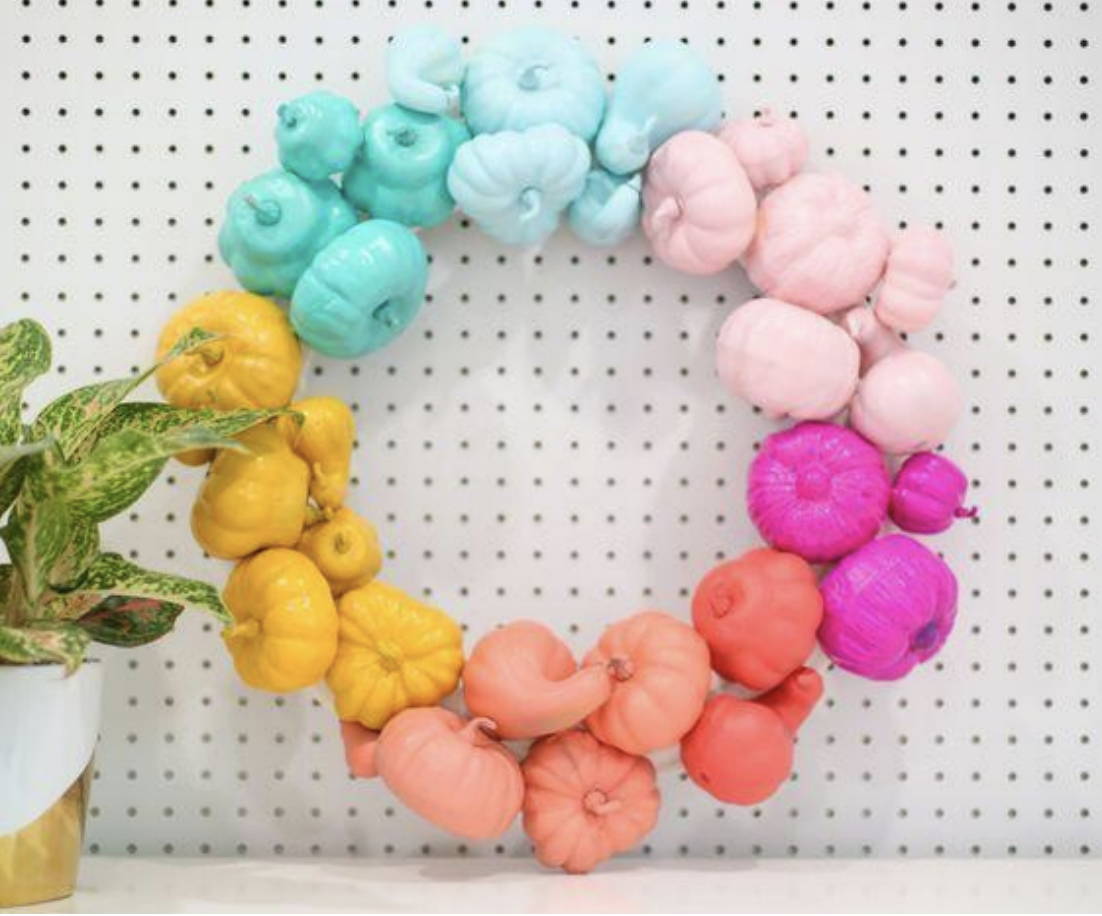 A Colorful Halloween Tree
It's never too early to put up the tree—the Halloween tree! Spray paint an old Christmas tree any color, but bonus points if it's a Halloween-appropriate black, orange, or green! You can decorate it with old Halloween masks, painted pumpkins, or colorful streamers. You could even paint it to look like a large candy corn—now that says Halloween! Place this tree in your living room or dining room for a unique and colorful spin on Halloween décor.
If you're a winter holidays lover, this is a great way to start the season early.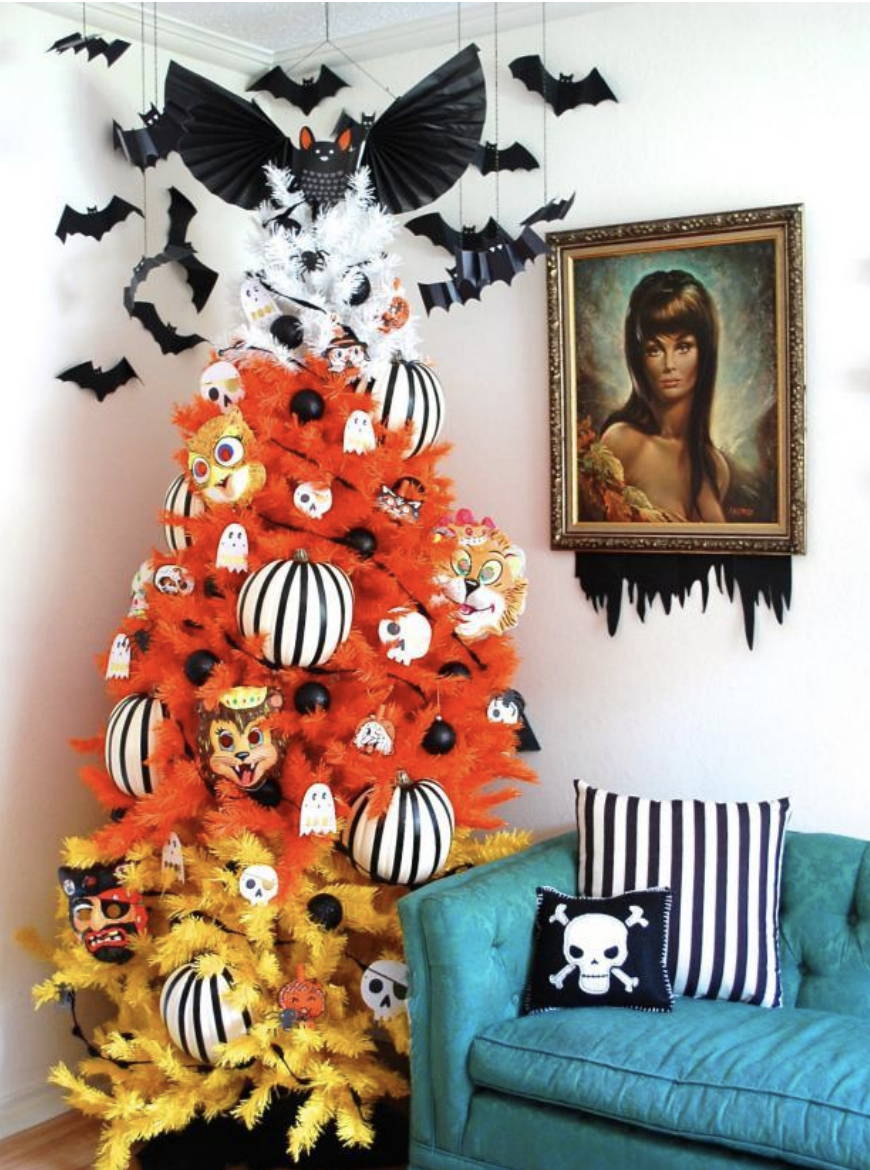 Colorful Halloween Mantels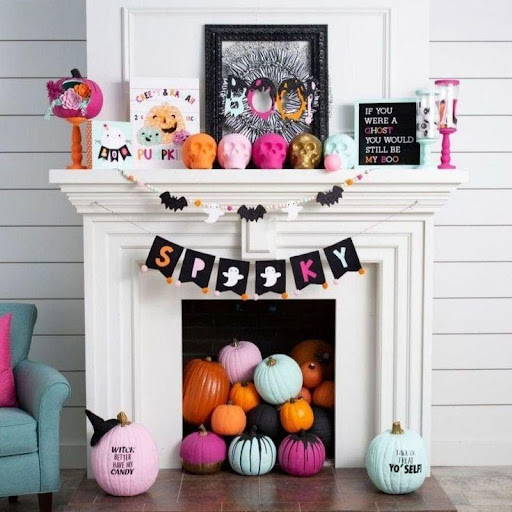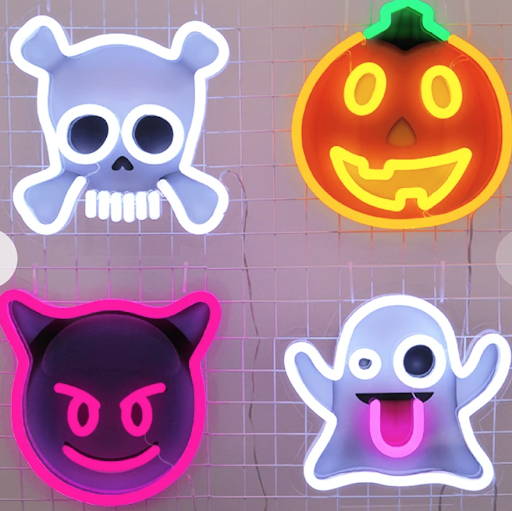 Customize Your Halloween Decor (& Decor for ANY Season!)
We can't wait to see how you make your Halloween more colorful. Want a more custom look? We can turn your handwriting into a custom neon sign? We can create a sign from your favorite scary movie quote, or even a sign that says "Boo" or "Trick or Treat." Be the envy of Halloweentown—create your own custom New Neon® sign with our design consultant today.