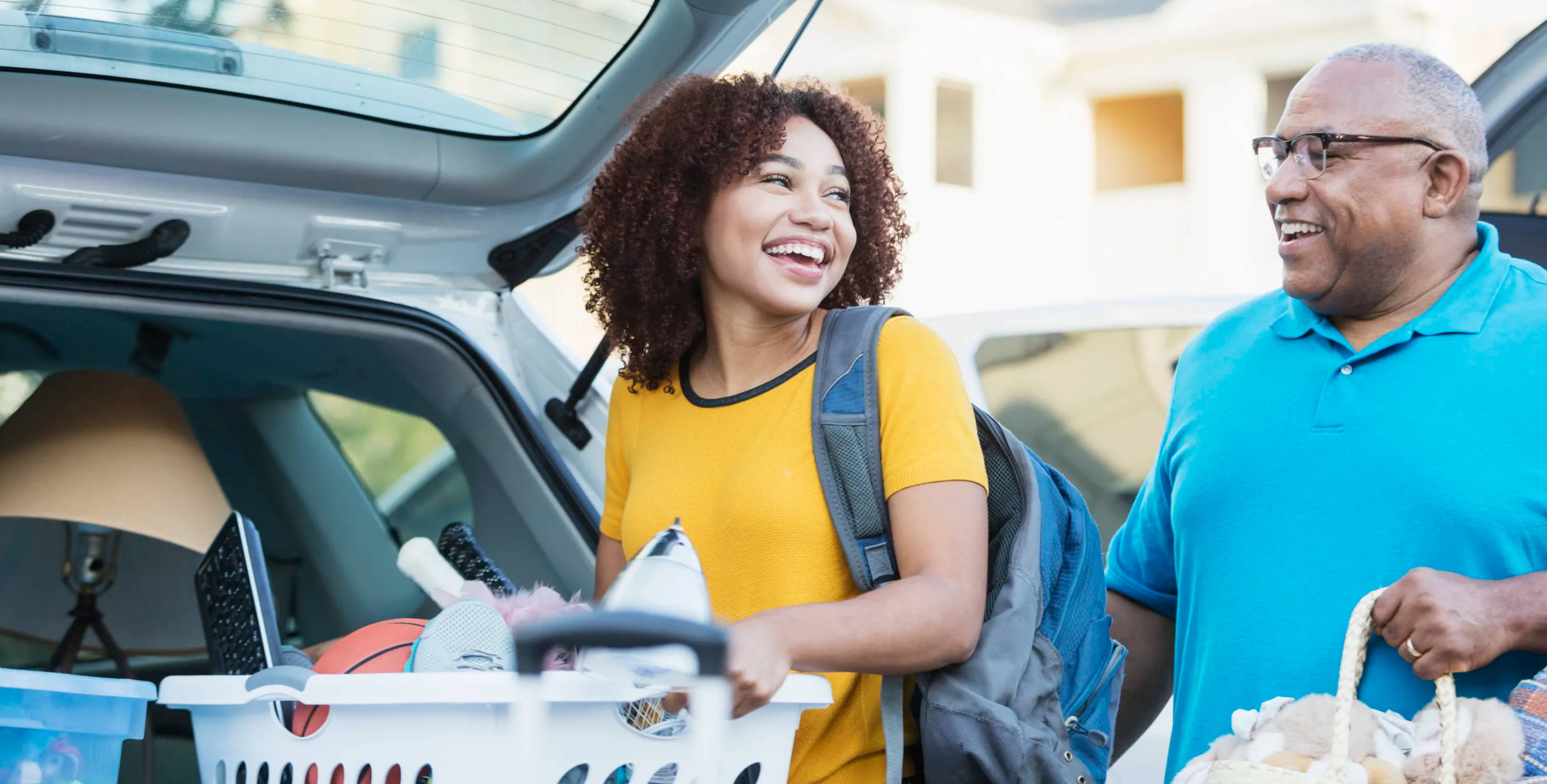 5 ways to amp up your dorm room
You've been accepted into your dream school, now it's time to design your dream dorm room. With the fall semester quickly approaching, we're giving you 5 ways to make your space your own.
"If you're brave enough to say goodbye, life will reward you with a new hello."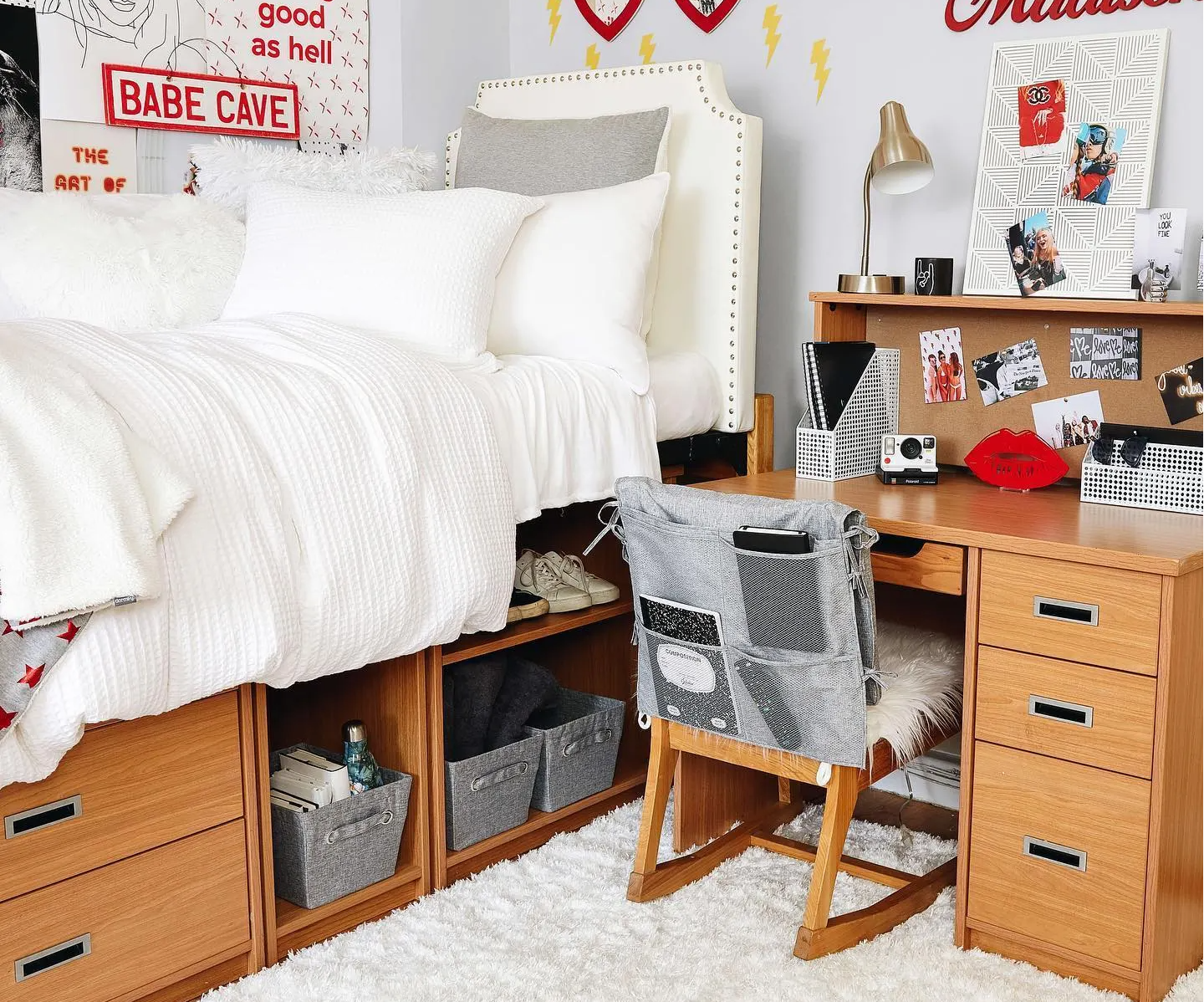 Word from the wise, your room will be tight. Storage that stacks or slides will be your best friend this year. Either make sure it conceals well under your bed, or make it pretty! Try starting with your color palette and choosing baskets that match, or a bed skirt that will hide anything you tuck under the bed.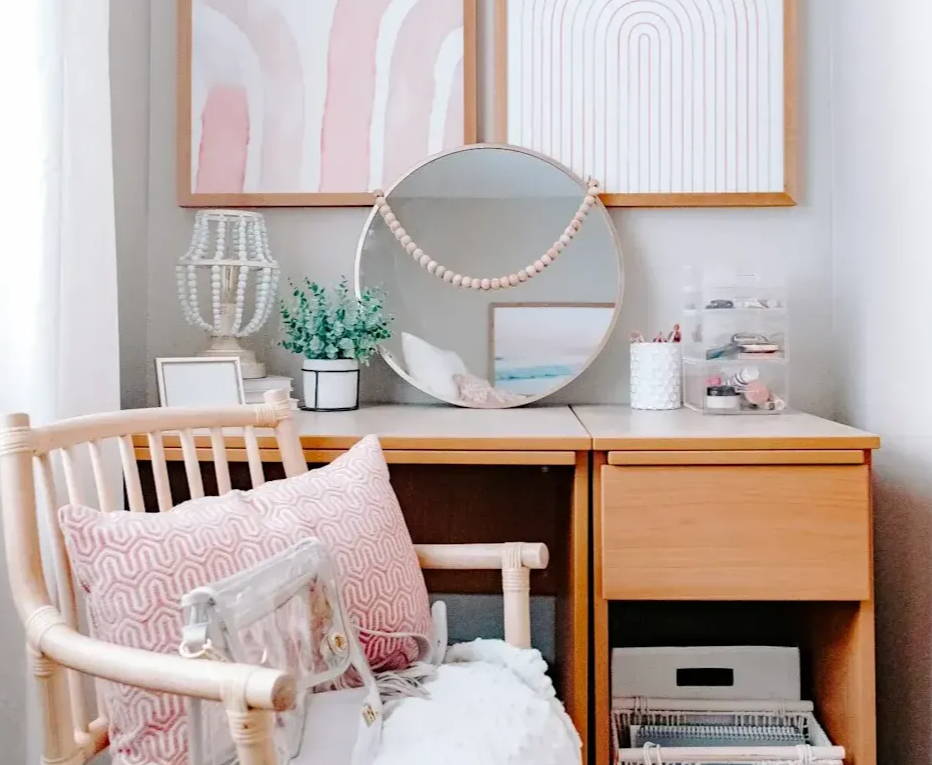 2 in 1 shampoos may not be your thing, but a desk that doubles as a vanity should be! A shared bathroom is hectic, so doing a majority of your morning routine outside if it will mean saved time before that AM class (a.k.a. you get to press snooze at least once). You'll spend a lot of your time here, plus, a vanity has always been a great way to add a bit of style and vintage charm to a room.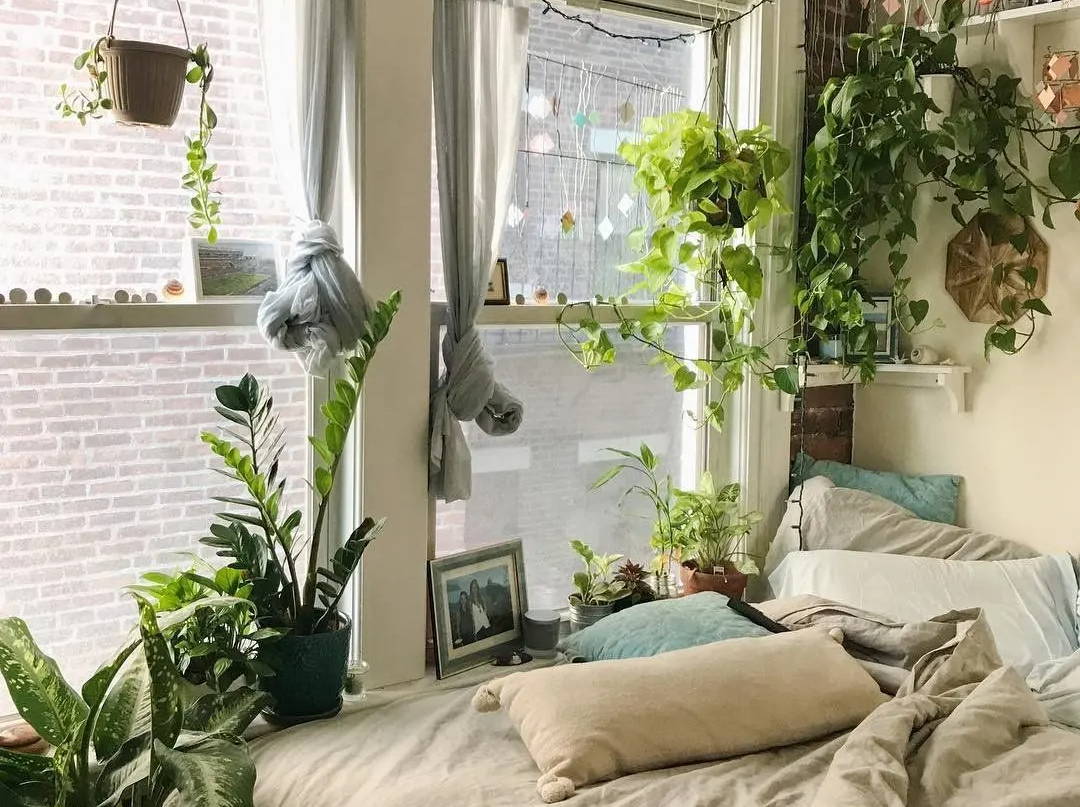 Not only will plants keep you company in this new territory, they have proven to lift moods and purify air. It's a triple win! Name 'em and hang them up, or place one on your study table for that fresh, green touch of life. Don't know which plant will suit you? Here are some good examples for college students: Bamboo is practically indestructible, Pathos is pretty and easy, and Aloe is a life-saver post spring break!
You're going to have a lot of due dates and social events to keep track of. A calendar of some sort is non-negotiable. If you're visual like me, you'll want to write it down and hang it up so you can't forget. This fun neon "Create" sign will make those assignments hard to miss! We have a collection of Neon calendars in a full range of sizes and colors! You can take a look here.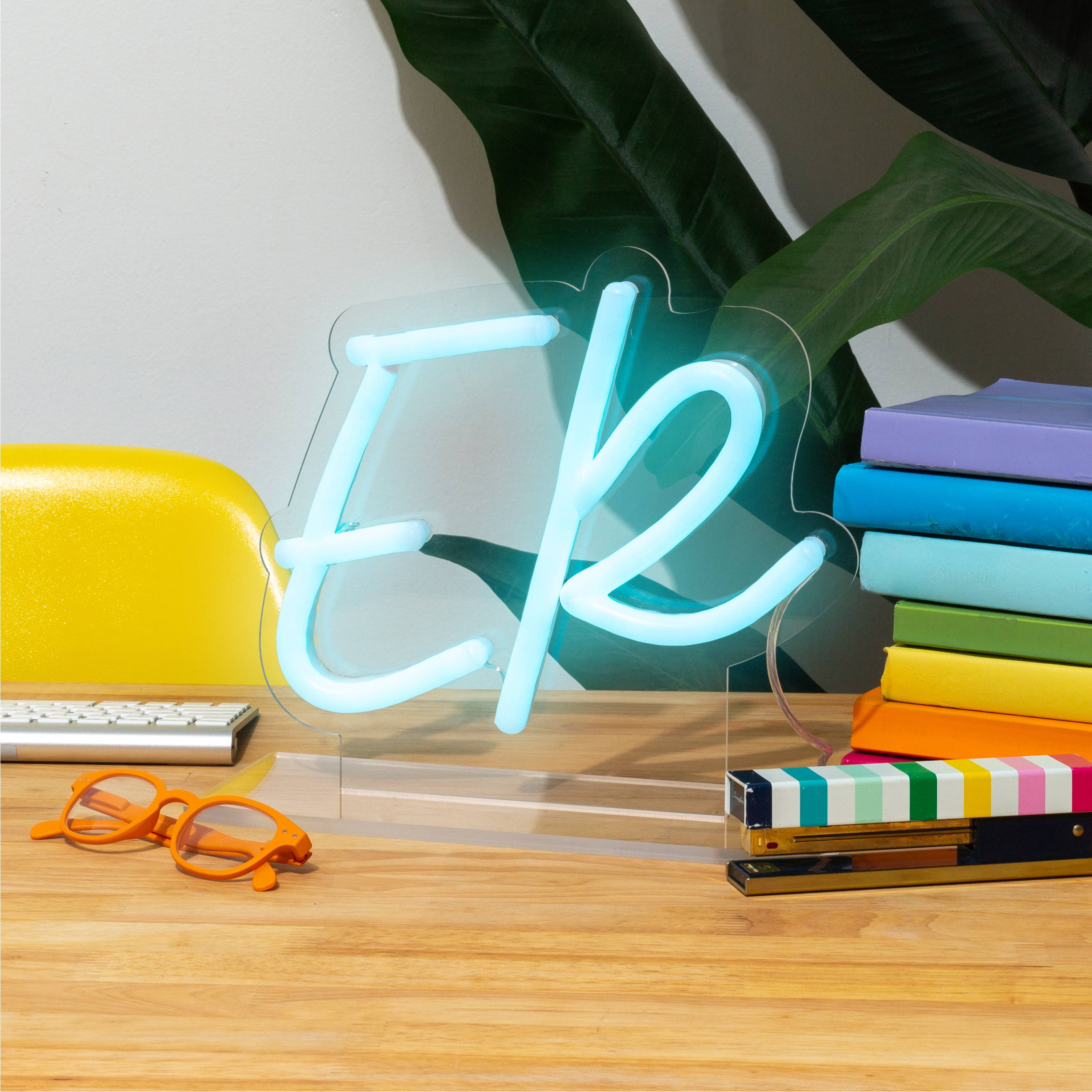 By now you've got the layout and organization covered. Adding your own unique touch will finalize that new-found sense of independence. Decor! You can't paint the walls, but you can add some color with a custom neon sign. A table top sign with your initials or a cute shape will add a personalized pop of color!
On a similar note, you could make your very own name glow with our customizer tool. These girls had it figured out -- check out their TikTok with the link below!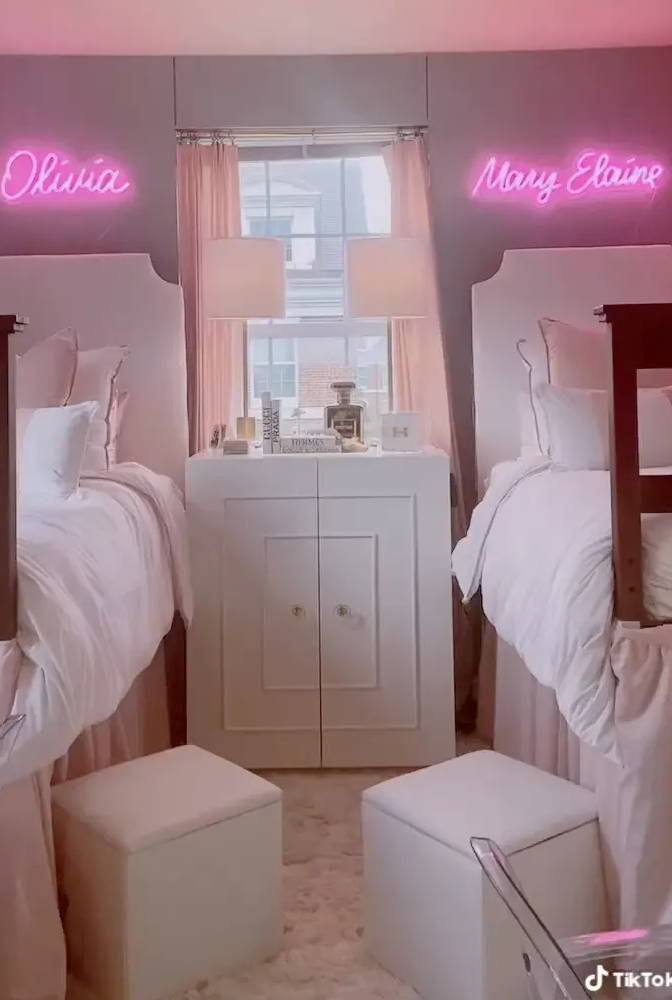 We're excited for you to take on this new adventure! Make your mark on the new school year and "lite" it up. If you need more inspiration, take a look at how others have made their space glow on our interior page. If you're ready to create, head on over to our Create Tab!
Written by Temperance Wilcox